Saturday, September 10 8 pm – 10:30 pm
DARE Studios
261 Suburban Avenue, Unit F $15 admission
Deer Park, NY 11729
My longtime Long Island fans might know I ran concert series of my own for 13 years, first at The Conklin Barn, and for the final three years at the b. j. spoke art gallery. Who did I get the inspiration to produce these shows from? None other than my good friend, Jim Frazzitta, "The Midnight Busker". Jim launched his Acoustic Universe series ealier this year and invited me down to be his Feature Artist for September.
DARE is one of Long Island's leading rehearsal spaces but also has a soundstage. This is where we will be originating. Come be part of the live audience experience.
The location is in a small industrial park so using your GPS is advised. There is plenty of parking at these hours. Note that there will be a 30 minute open mic happening before my set.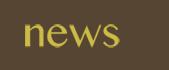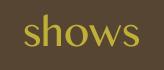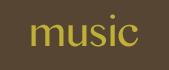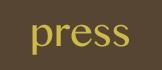 Friday, October 21 7 pm – 9 pm
Michael Braceland Art Gallery
25 Patchogue–Yaphank Road $10 suggested donation
East Patchogue, NY 11772
I love playing in intimate, vibey spaces. The Braceland Gallery is such a space, with audience seating for only 14. This event is by reservation only so please email me at info@rogersilverberg.com by October 14 to save your space.
Saturday, November 12 7:30 pm – 10:30 pm
Hewlett Bagel Boss
1352 Peninsula Boulevard NO COVER CHARGE
Hewlett, NY 11557
Alternative performance spaces are sprouting up in some unlikely places. This one should take the Grand Prize. However, the owner of Hewlett Bagel Boss (the master of all the Bagel Boss locations, actually) happens to be a huge supporter of live music and has opened his doors to intrepid performers. I never considered myself especially intrepid... until now, I guess.
My show is part of the new Hewlett Bagel Boss Music Festival, featuring live music every Saturday evening.